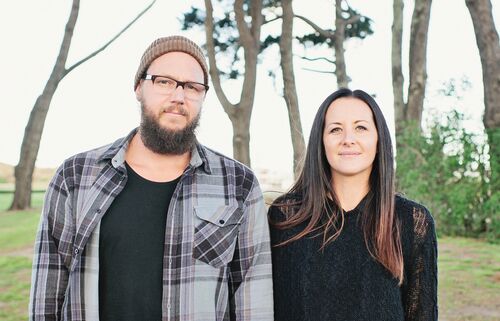 It is easy to tell a story of a business growing and doing well. But when times are tough that's when you can really tell who the best people are to have on your team. Company directors, Rachelle & Chris Duffy, discovered that first hand when they faced the very real prospect of losing their business during the recession in 2007.
"We had a retail store in Tauranga CBD called 'Idiom by Design' before creating 'Little Big Events' in 2009," explains manager and co-director Rachelle. "We were going through a really tough time with the recession when we started working with REAL Chartered Accountants, and I can't thank them enough for the services that they gave to both myself and my husband."
It was clear to us when we started working with Rachelle & Chris that they really needed more support than just organising their accounts and keeping up with their taxation obligations. It has been such an honour and a thrill to see them work their way out of a really tough time and create the thriving, successful business they have today.
Rachelle describes her experience further, "Both Karin and Rob really helped us through a very tough economic time and were more than just accountants. They coached us through and supported us, and were really positive people around during a time when we didn't think that we were going to make it – especially having a retail store.
"They are an amazing company with amazing people – they were able to give us all the options, not just the black & white ones. They suggested we try and make things work and look at things in more ways than one. They really wanted to see us through, and we did.
"We wouldn't have been able to do it without their help."
Today Rachelle & Chris own and run the highly successful Little Big Events. This is the business behind a growing portfolio of wonderful community focused events such as The Little Big Markets, Dinner in the Domain, Tauranga's Christmas in the Park, Food Truck Friday, Vegan Vibes, Tauranga Coffee Festival, Beast of a Feast, Diner en Blanc "coupled with many collaborations that have helped the city of Tauranga tell better stories about itself."
Rachelle and her team continue to enjoy a close working relationship their REAL Chartered Accountant Karin Copestake, "I think for me and our team, Karin works with all of us and really paints a good picture in terms of accounts in a way that we all understand. She explains things well but also understands what we are like as people and will often simplify tasks for us so that we can actually do the things we need."
As their business continues to grow from strength to strength, Rachelle is full of more new and exciting ideas of what they can achieve. However, she still comes back to us to check in on how her ideas can be achieved financially and within her accounts.
"Now that we're growing they are able to react with us," agrees Rachelle. "We will often come to them with ideas of what we want to do and questions about how can we grow our business in this way.
"They aren't just accountants for us, they very much understand our business and take the time to understand us."