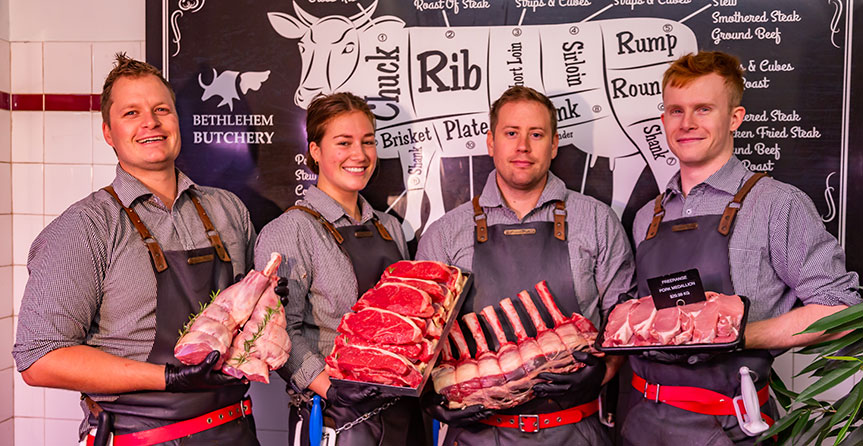 One of Tauranga's leading and probably most well-known and well-loved butchers, Bethlehem Butchers as been a REAL CA client for a number of years now.
Managing director and head butcher, Ben (pictured at far left), especially appreciates the good advice he gets when he needs it.
"They've helped me save money and make better investment decisions for achieving any new goals I want. Rob will always give me good options when I bring new ideas to the table and he always explains everything really well."
"REAL are just good accountants. They get the job done and there's no messing around. They keep my tax bill down and respond really quickly to my emails."
Running a busy retail store with online ordering and delivery service as well as a team of butchers processing meat for sale each day is reasonably complex enterprise. Ben's client manager works hard to ensure all his accounts are always in good order and everything is running smoothly so that whenever he does have any questions or new ideas to discuss, we can respond to him immediately.